A transcription of a converstaion with Friendster.
Fatuous Shockwave Flick's:
- Break ya Neck! says asian Busta.
- Wheee! Starring a squirrel.
- ALL YOUR BASE ARE BELONG TO US. Techno.
- A brand new NES. Partially acapella.
- Hip hop Star Wars. Dope.
- Asian humor at its best.


Other Fools sites:
- El Ninja Cris's HomePage
- Dominic's Homepage



Waste time smacking chiwhawhas.

George W. Bush is a fiend of poop?

Does Samuel L. Jackson kick a**?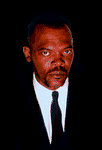 Now don't tell me you don't like bunnies...




Examine the resulting dream of a person who took drugs.
Read the Report on Paintball in Corvallis





Fool Factor Website © 2001
Daniel Broschart